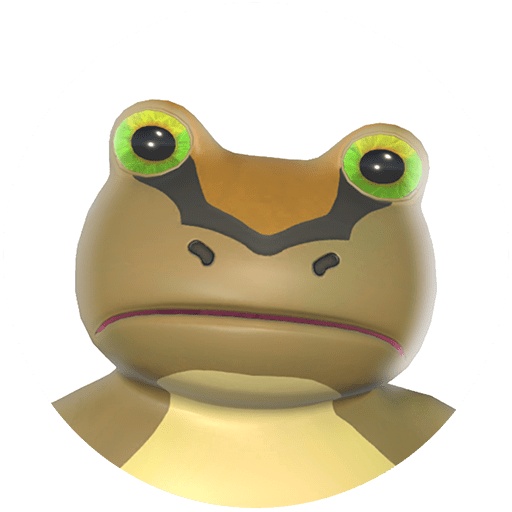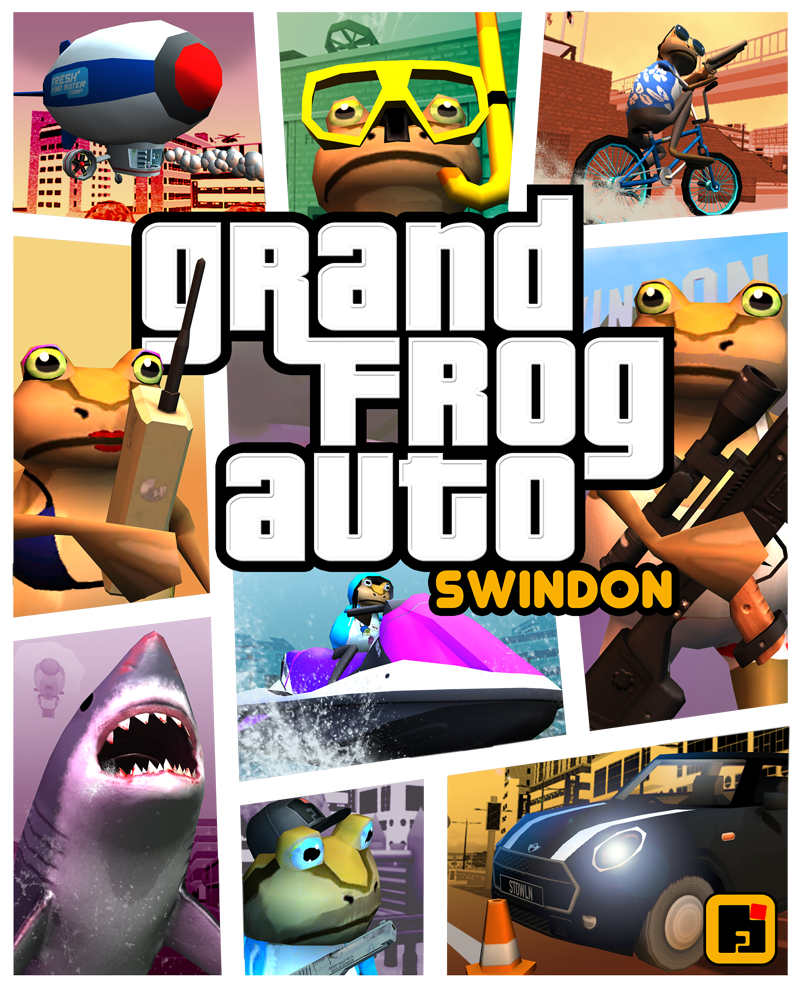 Amazing Frog?®

Frogs?
Play as an Amazing Frog on your own or with friends. Clumsy, but capable. Floppy, fart propelled frogs fuel the mayhem of the physics simulated, sandbox world of SwindonShire.
SwindonShire?
Throw yourself around SwindonShire and beyond using giant trampolines, fans, cannons and exploding barrels with hilarious outcomes. For more control, frogs can gain access the array of vehicles suited for land, sea, air or even the vacuums of space. Beware a variety of dangerous creatures that roam the worlds. Discover weapons to protect yourself or turn on each other. Discover missions and tasks to unlock worlds, journey to the moon or even gain access the Magical Mystery Toilet.
Magical Mystery Toilet?
Amazing Frog? is full of missions, mini games and items to discover, unlock or complete. Some tasks are more obvious, some you will have to work hard to uncover..
Where to get Amazing frog?
Take on the role of our flatulent hero to make your way through the great wide world of the Amazing Frog?
Start your journey at the famed city of Swindon, explore it's secret's and plunge yourself into this bonkers physics sandbox filled with frog eating sharks, guns, drones, trampolines, cannons and so much more. Find our way into the sewers, travel the big wide world in a blimp or shoot off to the moon.
Swindon is your oyster so come on down and join the ride!
"The Amazing Frog? is the game you will want to show your friends because of how ridiculous it is"
– Paul Drankiewicz – INDIEGRAPH
"Amazing Frog on OUYA is well Kind of Amazing."
– Neil Long – Edge Online

"The Best Screwin' Around Ever??"
– Screw Attack

Do you have what it takes to be the amazing frog?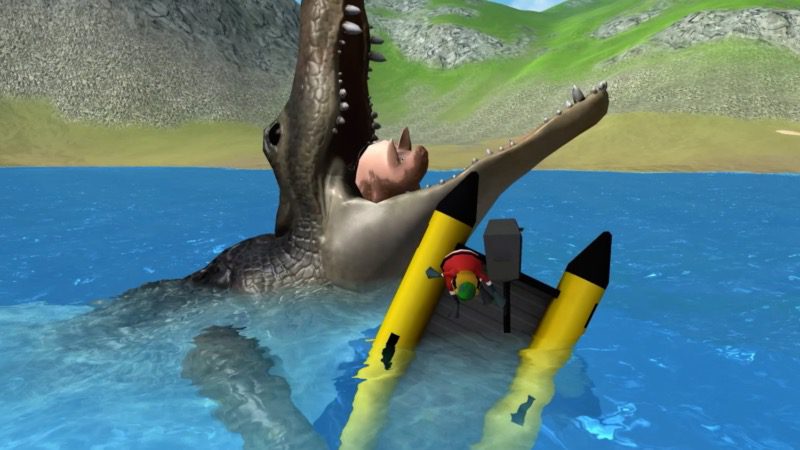 It just doesn't feel like Xmas unless I am rushing an update out for Amazing Frog?  - And So Flight School is now available in SwindonShire.  The doors to flight school can now be opened.  Learn to be a pilot also if you are really committed to the fly, you may be...
read more
Developed by Fayju
Flight School: f0.2.9j released 24/12/2019

Can now Enter Flight School (when dressed correctly)
Giant Sand Sculpture 😉
Pilot Hats
Unlock Helicopters in Swindon
Grotto now appears in Swindon until the next update
Snowmen fixed
Can Jump and roll while riding Alligator
OINK
Shark Blimp doesnt suck as much…no wait it literally sucks and blows now.
Earn your wings…
some more costumes (naturally)
more accessories
Developed by Fayju
2019 Festive Update: 1.2 released 19/12/2019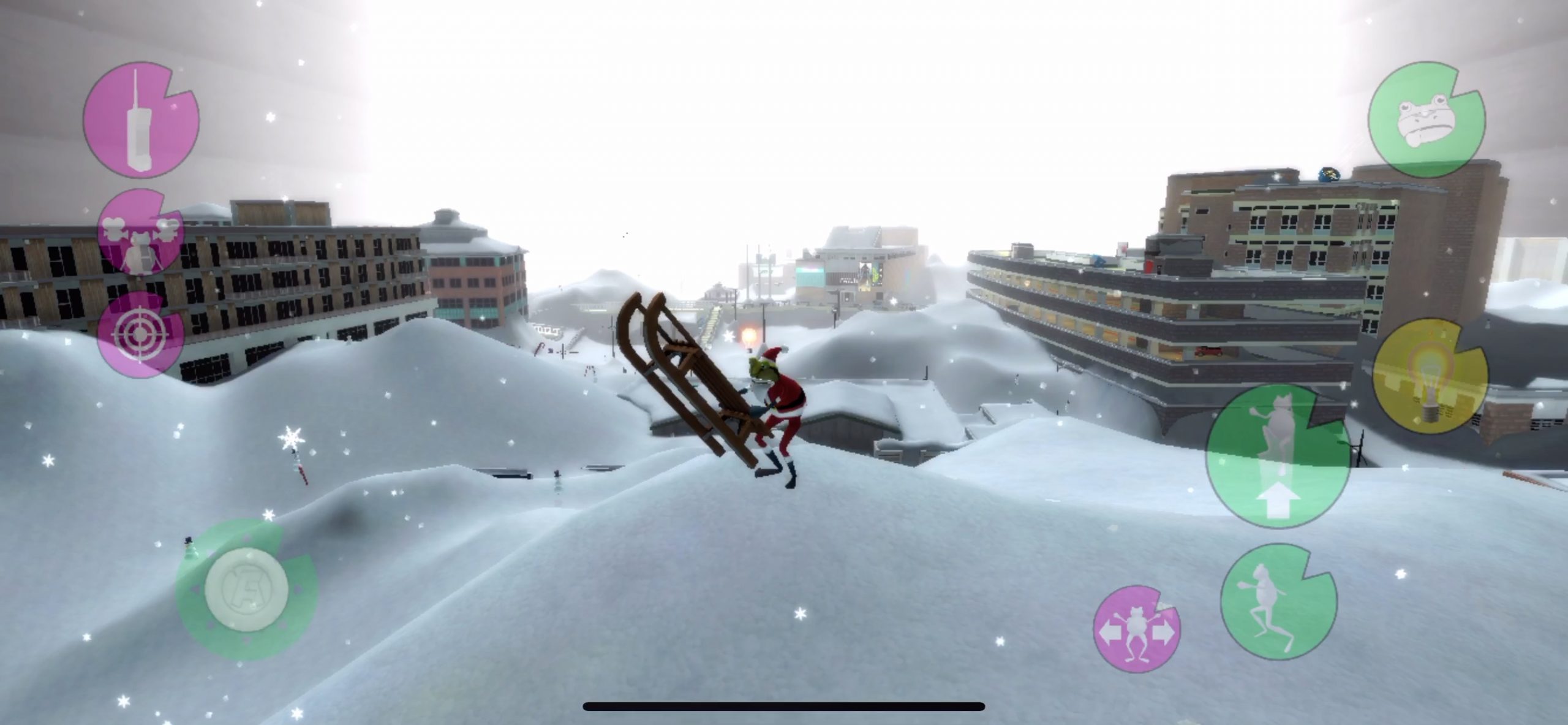 Don't forget Amazing Frog? supports controllers on iOS
SWINDON SNOW STORM ADDED
SWINDON BLOOD WORLD ADDED
Helicopters
Xmas Presents Challenge
Ginger Spice
Snow man outfit farts snowballs
Santa's Grotto
Snowmen and snowballs
Sleds
A bunch of outfits to unlock
Bats
insanely difficult pumpkin challenge
fire proof outfit
Kermie
More trophies
More ways to kill pigeons
Vermin Control unit (PONDEMON Grinder)
Alligators that eat other frogs…
FJU Drones
Acro Drones
Developed by Fayju
The DRONE UPDATE: f0.2.9i released 14/03/2019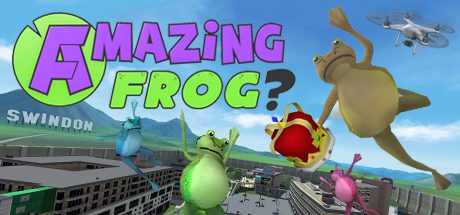 more ways to kill pigeons
Vermin Control Unit fixed
Updated Road Markings
(road marking signs removed)
alligators now eat other frogs, tally Ho'
(other fixes…)
Swindon De-Xmased…
Directx fixes
FJU Drone
Acro Drone
Vermin control unit
a new outfit?
Halloween Box moved to a secure location
Grotto Moved
Sleds On Mountain
Toilet model updated
Flight School building added… but not open yet
Sharks removed from Lake
FrogMilk Coffee Shop Co. seems fixed
Developed by Fayju
The First Update: 1.0 released 05/01/2019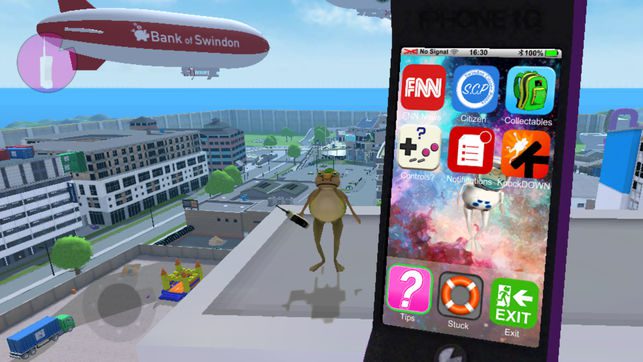 The First Update
More coming very soon