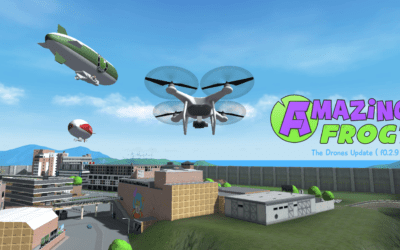 Firstly, welcome to the new Drones Update for Amazing Frog?. We have wanted to include drones in the game for some time now. Not just because we wanted to use them to generate fancy cinematic camera angles to make a decent trailer ( …still pending… ), but also because...
read more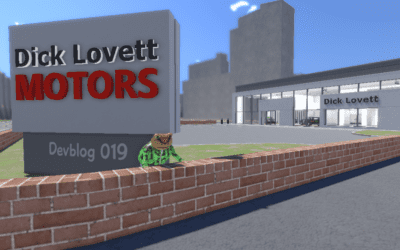 First off, did I mention last time that I was working on User interfaces…?  I don't really like working on interfaces, because it reminds me of building websites and boring advertising stuff that I used to have to do every day before I was able to focus purely on...
read more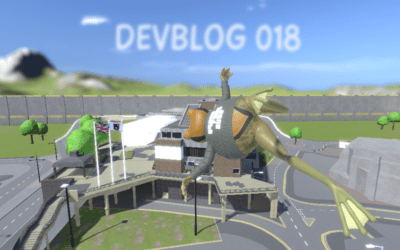 I wrote most of this devblog a couple of Fridays ago and then i selfishly went on holiday without posting it.  This past week I have been wrapped up in programming, but today I thought i should make some additions to it and post already!You can also read it on Steam...
read more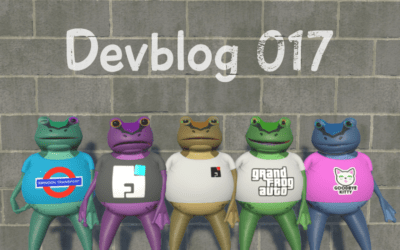 This can read this on Steam hereI'm afraid much of what i have been doing over the past few weeks I would find hard to glamourise. Really, I'm not sure how to make it sound interesting. Fear not, because Hal's progress with The Fayju Building yields prettier...
read more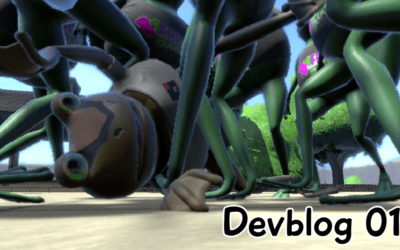 The post can be read on Steam hereLATE - Apologies for not getting the devblog out last Friday I did say i would try and do one very two weeks. It can get really distracting, there is always just one more thing to program. This week i got distracted with what i would...
read more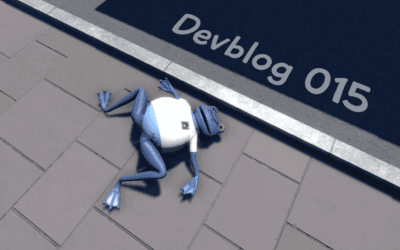 In the spirit of trying to maintain more regular development blogs, here is a new entry of what we have been doing with Amazing Frog?  over the past couple of weeks. You can read it on Steam here General Development Game development involves a lot of different...
read more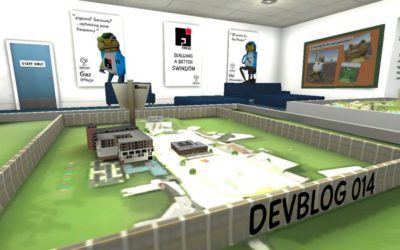 You can read this on Steam Here We didn't really feel in the position to write devblog this week,  but I am conscious that you may want to know what we have been up to in the weeks that have passed since f0.2.8e The Swindon Space Program.  Development never really...
read more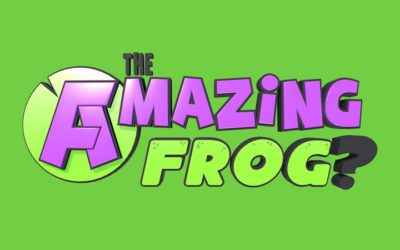 <iframe width="560" height="315" src="https://www.youtube.com/embed/WBwtbFUhbGY" frameborder="0" allowfullscreen></iframe> It's been a while since we last made a "trailer" for Amazing Frog? What I mean by that is a video that shows how fun it is and tells...
read more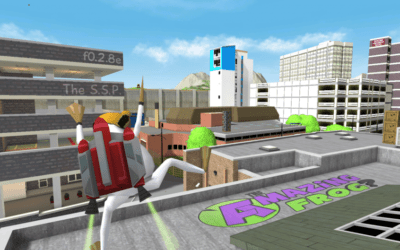 A new Update available for Amazing Frog?. We are very proud (and relieved) to announce that f0.2.8e The Swindon Space Program Update is now available. After some pretty tricky bugs that popped up last minute… I wonder did we make it in time for Easter? Well we did...
read more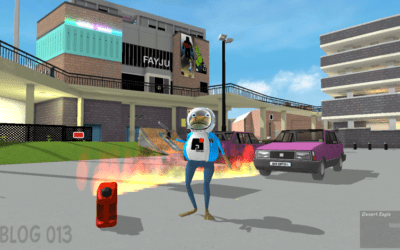 Hello Again. Sorry that its has been a while since the last devblog. Lots has been happening and its been getting really complex to explain what and why we are doing. I'll do my best. First off we have a rather fiery update, f0.2.8e, that is almost ready.  You had the...
read more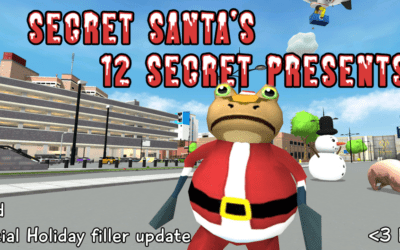 Its time. I'll keep this short but we just made f0.2.8d available. Yes thats right, we have done an update... Its not the unity 5 beta .. no not yet. And its not the online version. This is a gift from us to the community to say thank you for all your patience and...
read more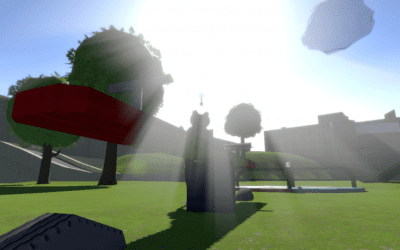 First things First… Where is the Unity 5 Update?  I want to make one thing clear - The Unity 5 update will NOT be ready before Xmas… 🙁 We just don't feel that its ready to be played. We have been doing some really cool stuff that I desperately want to share with...
read more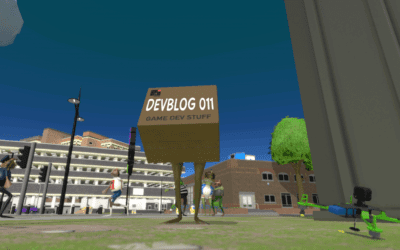 Firstly Amazing Frog? Unity 5 conversion Status update - Well its all feeling a lot more like Amazing Frog? finally. Everything is finally coming together again. Many things we have been forced to work on is isolation, like the new  Models the completely rebuilt car...
read more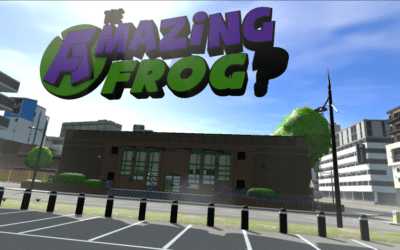 Part IOften, I throw images at these blog posts so you can see what we have been up to. Today, I think, this is going to be a word heavy post. This is because most of our time recently has been spent working on solutions to existing problems. It might seem at times...
read more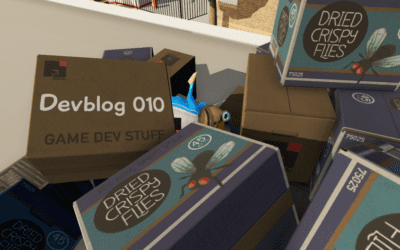 Since the last Devblog we have fixing a lot of leftover problems inherited from "The Big Switch" (see Devblog 008). Luckily, by its very nature, that process of "fixing" soon evolves into a process of refinement. SwindonShire Hal has spent a lot of time with the...
read more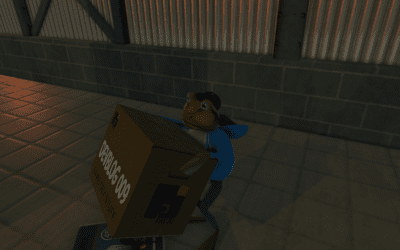 Things have been moving on with Amazing Frog? But its difficult to decide what to talk about. Some things, like whats new beasts we are working on, we would probably want to keep to ourselves, as we don't want to spoil the surprise. Other things like day to day...
read more